Dog Grooming in Durango, CO
It doesn't matter if you've got a roly-poly bulldog, a regal whippet or a massive ball of fluff that calls itself a Great Pyrenees—every dog can benefit from specialty grooming services. At Dog Gone Gorgeous, we recognize that different dogs have different dog grooming service needs.
Whether they're here for a quick nail trim or need a full deshedding treatment, we'll make sure they get it in a comfortable environment. When you pick up your canine companion, rest assured they'll look, feel and smell their very best!
Dog nail trims
Do you hear a "click, click, click" as your dog walks across the floor? When their nails get a little long, bring them in for a trim! We'll keep those claws in check with dog nail trims so your pup doesn't accidentally tear up upholstery, blankets or your skin!
Dog nail grinding
Some dogs are averse to nail clipping or have a sensitive quick. To avoid cutting too close or traumatizing your dog with clippers, we use a nail grinding tool for dog nail trimming instead that's quiet and painless. Your pooch will have shorter nails before they know it!
Brushing
Never underestimate the power of a good brush-out! Our groomers will brush your dog free of its undercoat in the summer time and will make sure any tangles or snarls don't turn into mats. From short-haired pups to the fluffiest dogs, we brush 'em all!
Bath
Whether they've been through a mud puddle at the dog park or are just starting to smell a little too much like a dog, a bath is always a good idea! We prefer to use Nature's Specialty shampoo and conditioner for a soft, gentle bath that rejuvenates your dog.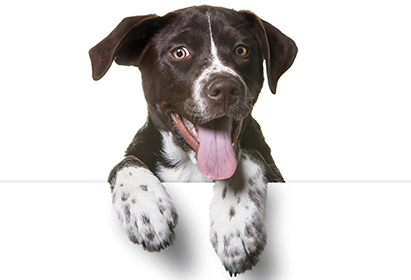 Full groom
Some dogs need more grooming than others—especially if it's been a while. Bring your dog in for a full head-to-toe groom and we'll make sure every inch of them is pampered. Pricing varies depending on the breed.
Deshedding treatments
Lots of pets here in Durango, CO need specialty dog grooming services, such as deshedding treatments. If your dog is blowing their undercoat and turning your home into one big ball of fur, give us a call.
Blowout
Blowouts are a nice way to fluff your dog's coat after a bath and give it volume. We can blow your dog's coat out for a tangle-free sleek finish that makes them look like they're ready to claim Best in Show!
Ask Us
Tell us what your pup needs when you drop them off for a dog grooming and we'll make sure they get it. Our extensive capabilities are why dog owners throughout Durango, CO choose to bring their pets to us!
Schedule an Appointment With Dog Gone Gorgeous Today
Get your pet the grooming they deserve. Whether they're due for a bath and dog nail trimming or are filthy from a recent adventure, we'll clean them up and get them back to you looking and smelling great—right down to their wagging tail. Contact us today at 970-259-2949 for more information on our specialty grooming services in Durango, Hesperus, Hermosa, or Oxford, CO or to schedule an appointment.